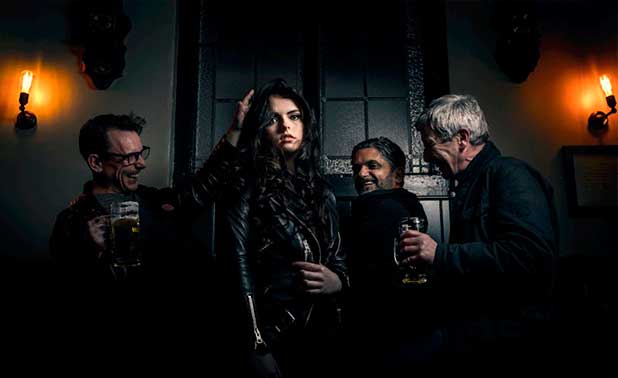 Tenemos algo que le dará un ambiente diferente a tu arranque de semana.
San Pedro, ha dado el visto bueno a su nuevo EP de estudio.
El nombre para dar forma y vida a éste trabajo es, The Demon Sessions, donde los sonidos de drums machines y sintetizador se hacen presentes y son los encargados de darle color a éste material.
The Demon Sessions ya está disponible para su descarga y se puede conseguir vía Blindside Records.
Si todavía no sabés como suena, acá lo podés hacer.
Solo resta subir el volumen y darle al play, el resto, queda a cargo de San Pedro.
Es una presentación exclusiva de Zone Nights para Argentina.
Enjoy!
The Demon Sessions – Tracklist.
01.The Things You See (The Winachi Tribe Remix)
02.The Things You See (Original)
03.San Pedro
04.A View From The Drowning Pool